Izzy and Frank
by Katrina Lehman; Sophie Beer (Illustrator)
$24.99
AUD
Category: 2 – 6 years old
Izzy and Frank spend blue-sky-sunny days and gray-cloud-rainy days roaming and playing by the sea. But when Izzy has to leave her lighthouse and island life behind to move to the city, she also has to say goodbye to Frank. The city is crowded and noisy, and Izzy misses the sand and the sea. Can Izzy find a place for herself in her new home? And will she ever see Frank again? ...Show more
$16.99
AUD
Category: 2 – 6 years old
Everyone loves Bandit, especially Bluey and Bingo! Find out what makes this true blue dad so special in this hilarious and heartwarming book. Bluey has been a phenomenal success since airing on ABC KIDS in October 2018, amassing legions of dedicated fans and taking the coveted position of being the most watched program ever on ABC iView, with over 200 million plays.  ...Show more
$17.99
AUD
Category: 2 – 6 years old | Series: Tashi
Tashi's adventures have been loved by children all over the world for twenty-five years. This special edition of the original Tashi book celebrates Tashi's anniversary, and includes a story about Tashi's first birthday, 'Tashi and the Silver Cup', and 'Kidnapped!' from Tashi's Storybook.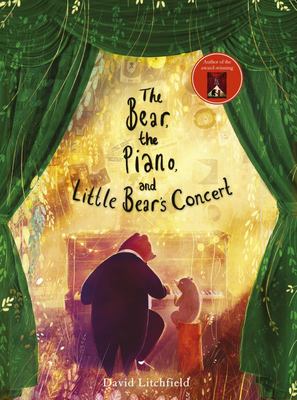 $24.99
AUD
Category: 2 – 6 years old
You probably remember the story of the bear who found the piano in the woods and grew up to become a huge star. He played his music in front of millions of adoring fans and all of his wildest dreams came true. But now, the audiences are smaller, the pianos less grand, and the applause is dying away. So Bear decides to retire. Back in the woods, he is sad that his dream is over but he soon has something to distract him: Little Bear! When Little Bear stumbles upon his piano in the woods, she can't believe it when her father says that no one wants to hear his music anymore. So she comes up with a plan to prove him wrong. The final book in the award-winning, bestselling trilogy shows that while fame and fortune might be temporary, the best songs stay in your heart forever.   ...Show more
$17.99
AUD
Category: 2 – 6 years old
A little rebel girl goes on the hunt for a fearsome monster in this empowering tale about bravery and kindness from the creator of the New York Times Best Illustrated Book Little Red, Bethan Woollvin.Meet Bo the Brave. She's smart, she's strong and she is definitely in charge. Bo's brothers say she is t oo little to catch a monster. But Bo has other ideas, so she sets off on a quest to catch a beast of her own. Can she defeat the furious griffin, conquer the hideous kraken and triumph over the monstrous dragon? Or if not, can she make friends with them?I Can Catch a Monster is a sassy and vibrant picture book with amazing shaped flaps and a message about not judging by appearance and standing up for yourself and your friends from the Macmillan Prize-winning creator of Little Red, Rapunzel and Hansel and Gretel, Bethan Woollvin. ...Show more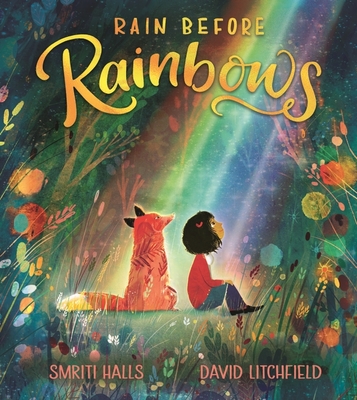 $27.99
AUD
Category: 2 – 6 years old
Rain before rainbows. Clouds before sun. Night before daybreak. A new day's begun. A girl and her companion fox travel together from a place of loss and despair, through uncertain times, towards the hope of colour, light and life. Along the way, they find friends to guide and support them. Together, the y build a glorious future and discover there is a way out of the darkness, into the light of the rainbow. A book with immense hope at its heart, this is a positive message for anyone who's ever gone through a tough time.   ...Show more
$14.99
AUD
Category: 2 – 6 years old
Mabel may be small but she has BIG plans . . . Introducing the marvellous Mabel - an adventurous fly who dreams of climbing mountains, much to the disbelief of her flying friends. From exciting new picture-book talent Kim Hillyard, this positive picture book will inspire readers big and small to follo w their hearts and face new challenges. ...Show more
$27.99
AUD
Category: 2 – 6 years old | Series: The Story Orchestra
Discover what it would be like to travel through the four seasons in one day, following a little girl called Isabelle and her dog, Pickle, as they take on the adventure of a lifetime. As a sign of the changing seasons, Isabelle carries a little apple tree with her, and we see it bud, blossom and lose its leaves. Each spread features a musical note to press and a 10 second sound clip from the original score of Vivaldi's Four Seasons. Illustrated by artist Jessica Courtney-Tickle, the book also features a biography of Vivaldi at the back along with a guide to the music. This is the first title in a series of sound books that bring classical music to life for young children.  ...Show more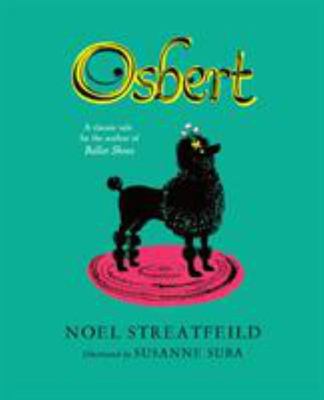 Osbert
by Noel Streatfeild
$24.99
AUD
Category: 2 – 6 years old
Written by the author of BALLET SHOES, this picture book is available once again after nearly 70 years! Aunt Cathy's wedding is tomorrow, but Father insists on keeping Osbert the family dog away from the festivities. Father says he's too unsightly! Can the heartbroken children work a miraclein time? T his charming time capsule of a book is sure to delight readers of any age. ...Show more
Aunty's Wedding
by Miranda Tapsell; Joshua Tyler
$24.99
AUD
Category: 2 – 6 years old
A Tiwi-Island girl prepares for Aunty's wedding with help from her maningawu in this vibrant picture book by the popular actor and writers of Top End Wedding and the highly acclaimed illustrator of Alfred's War.   Everyone on the island is getting ready for Aunty's wedding.Maningawu puts on her best ha t and I can wear a wurrijinga in my hair. Lucky!We all dress up, but I still don't understand. Why do people have a wedding?A warm family story that celebrates love and culture from actor, activist, writer and Australian sweetheart, Miranda Tapsell, and Joshua Tyler, co-writer of Top End Wedding, lushly illustrated by Samantha Fry. ...Show more
$19.99
AUD
Category: 2 – 6 years old | Series: Claris
Claris, the chicest mouse in Paris, is setting off on an exciting adventure through the city of lights! Can you find Claris and her friends in fabulous Parisian places such as the patisserie, the florist and the carousel? Look inside to find out! A quarter of a million Claris books in print!