$19.99
AUD
Category: Classics | Series: Penguin Modern Classics
As he lay dying, George Orwell summoned his publisher Fred Warburg to his bedside. No longer capable of holding a pen, the writer dictated a message to the public about the world of his new novel, Nineteen Eighty-Four. 'Don?t let it happen,? he concluded. 'It depends on you.?In an age of inescapable sur veillance, fake news, alternative facts, would-be Big Brothers and endless low-level wars, Orwell?s warning still speaks to us today, and with greater force than ever before.Republished with a new introduction by Dennis Glover, author of The Last Man in Europe, Orwell?s prophetic masterpiece is truly a story for our times. Orwell?s courage and his refusal to be silenced inspire hope that, ultimately, the spirit of humanity will win through. ...Show more
$14.99
AUD
Category: Classics | Series: Classics Ser.
Oft-copied but never bettered, Jane Austen's Emma is a remarkable comedy of manners that follows the charming but insensitive Emma Woodhouse as she sets out on an ill-fated career of match-making in the little town of Highbury. Taking the pretty but dreary Harriet Smith as her subject, Emma creates misu nderstandings and chaos as she tries to find Harriet a suitor, until she begins to realize it isn't the lives of others she must try to transform. Gorgeously illustrated by the celebrated Hugh Thomson, this Macmillan Collector's Library edition also includes an afterword by David Pinching. Designed to appeal to the booklover, the Macmillan Collector's Library is a series of beautiful gift editions of much loved classic titles. Macmillan Collector's Library are books to love and treasure. ...Show more
$19.99
AUD
Category: Classics
A timeless classic which is often considered a masterpiece in its genre , the novel is written in a futuristic World State, whose citizens are environmentally engineered into an intelligence-based social hierarchy, the novel anticipates huge scientific advancements in reproductive technology, sleep-lear ning, psychological manipulation and classical conditioning that are combined to make a dystopian society which is challenged by only a single individual: the story's protagonist.   ...Show more
$26.99
AUD
Category: Classics | Series: The\Penguin English Library
Jane Austen revolutionized the literary romance, using it as a platform from which to address issues of gender politics and class consciousness among the British middle-class of the late eighteenth century. The novels included in this collection from the elegant Knickerbocker Classics series--Sense and Sensibility, Pride and Prejudice, Mansfield Park, Emma, Northanger Abbey, Persuasion, and Lady Susan--represent all of Austen's complete novels, and provide the reader with an entrance into the world she and her memorable characters inhabited. With witty, unflinching morality, Austen portrays English middle-class life as the eighteenth century came to a close and the nineteenth century began. Austen's heroines find happiness in many forms, each of the novels is a story of love and marriage--marriage for love, financial security, and for social status. In a publishing career that spanned less than ten years, her work brought her little personal fame and only a few positive reviews during her lifetime. It wasn't until the 1940s that she became widely accepted in academia as a great English writer. The second half of the 20th century saw a proliferation of Austen scholarship and the emergence of a fan culture. Austen's works continue to influence the course of the novel even as they charm readers today. The Timeless Classics series from Rock Point brings together the works of classic authors from around the world. Complete and unabridged, these elegantly designed gift editions feature luxe, patterned endpapers, ribbon markers, and foil and deboss details on vibrantly colored cases. Celebrate these beloved works of literature as true standouts in your personal library collection. Other titles in the series include: The Complete Grimm's Fairy Tales, The Complete Sherlock Holmes, The Complete Tales & Poems of Edgar Allan Poe, The Complete Tales of H.P. Lovecraft, and The Complete Works of William Shakespeare. ...Show more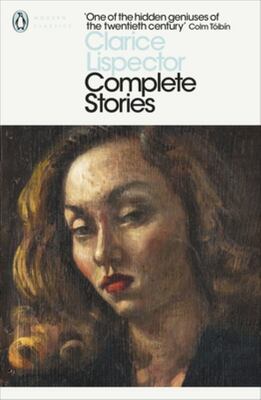 $35.00
AUD
Category: Classics | Series: Penguin Modern Classics
This is the publication of Clarice Lispector's collected stories, eighty-five in all, is a major literary event. Now, for the first time in English, are all the stories that made her a Brazilian legend: from teenagers coming into awareness of their sexual and artistic powers to humdrum housewives whose lives are shattered by unexpected epiphanies to old people who don't know what to do with themselves. Lispector's stories take us through their lives - and ours. From one of the greatest modern writers, these 85 stories, gathered from the nine collections published during her lifetime, follow Clarice Lispector throughout her life. ...Show more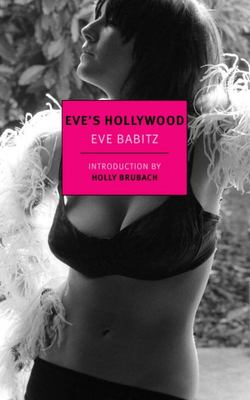 $29.99
AUD
Category: Classics
Journalist, party girl, bookworm, muse, artist: by the time she'd hit thirty, Eve Babitz had been all of these things. Immortalized as the nude beauty facing Duchamp over a chessboard and as one of Ed Ruscha's Five 1965 Girlfriends, it turns out that Babitz was a writer with stories of her own. In Eve's Hollywood she gives us indelible snapshots of southern California's haute bohemians, of surpassingly lovely high school ingenues ("people with brains went to New York and people with faces came West") and enviably tattooed Chicanas, of burnt-out rock stars in the Chateau Marmont. In her deceptively conversational prose, we are brought along on a ride through an LA of perpetual delight: to a joint serving the perfect taquito, to the corner of La Brea and Sunset where we make eye contact with a rollerskating hooker, through the Watts Towers, and shopping at Central Market. This "daughter of the wasteland" is here to show us that her city is no wasteland at all, but a glowing landscape, swaying with fruit trees and bougainvillea, buffeted by earthquakes and Santa Ana winds. By the end, there is little doubt that Babitz herself is proof there's more to Hollywood than meets the eye. ...Show more
Beloved
by Toni Morrison
$14.99
AUD
Category: Classics
Terrible, unspeakable things happened to Sethe at Sweet Home, the farm where she lived as a slave for so many years until she escaped to Ohio. Her new life is full of hope but 18 years later she is still not free. Sethe's new home is not only haunted by the memories of her past but also by the ghost of her baby, who died nameless. ...Show more
A Woman
by Sibilla Aleramo
$22.99
AUD
Category: Classics | Series: Penguin Modern Classics Ser.
For a book that sent shock waves through the European literary establishment and, since its original publication in 1906 has gone through seven editions along with highly cclaimed translations into all th principal languages of Europe, A Woman (Una Donna) by Sibilla Aleramo (1876-1960) has remained curi ously obscure in America. Aleramo's lightly fictionalized memoir presented a kaleidoscopic series of Italian images-the frenetic industrialism of the North, the miserable squalor of the country's backward areas to the South, fin de si cle Italian politics and literary life-all set in the framework of a drama admiringly characterized by Luigi Pirandellow as "grim and powerful." For some other Italians, A woman touched ar aw nerve, and many critics reacted to Aleramo with extreme hostility. However, whether one liked Aleramo's novel or not, the book was an iceberg in the mainstream of Italian literary life, impossible to get around without careful inspection. --From the introduction ...Show more
$22.99
AUD
Category: Classics | Series: Vintage Classic Japanese Ser.
VINTAGE JAPANESE CLASSICS - five masterpieces of Japanese fiction in gorgeous new gift editions. A band of savage thirteen-year-old boys reject the adult world as illusory, hypocritical, and sentimental, and train themselves in a brutal callousness they call 'objectivity'. When the mother of one of them begins an affair with a ship's officer, he and his friends idealise the man at first; but it is not long before they conclude that he is in fact soft and romantic. They regard this disillusionment as an act of betrayal on his part - and the retribution is deliberate and horrifying. ...Show more
$19.99
AUD
Category: Classics
All animals are equal. But some animals are more equal than others. Mr Jones of Manor Farm is so lazy and drunken that one day he forgets to feed his livestock. The ensuing rebellion under the leadership of the pigs Napoleon and Snowball leads to the animals taking over the farm. Vowing to eliminate the terrible inequities of the farmyard, the renamed Animal Farm is organised to benefit all who walk on four legs. But as time passes, the ideals of the rebellion are corrupted, then forgotten. And something new and unexpected emerges. . . Animal Farm- the history of a revolution that went wrong - is George Orwell's brilliant satire on the corrupting influence of power.   ...Show more
$24.99
AUD
Category: Classics | Series: American Library
Disdainful of America's booming commercialism and industrialism, Henry David Thoreau left Concord, Massachusetts, in 1845 to live in solitude in the woods near Walden Pond. Walden, the account of his stay, conveys at once a naturalist's wonder at the commonplace and a Transcendentalist's yearning for sp iritual truth and self-reliance. But, even as Thoreau disentangled himself from worldly matters, his musings were often disturbed by his social conscience. Civil Disobedience, also included in this volume, expresses his antislavery and antiwar sentiments, and has influenced non-violent resistance movements worldwide. Both give a rewarding insight into a free-minded, principled and idiosyncratic man. ...Show more
$23.99
AUD
Category: Classics | Series: Virago modern classics
When Janie, at sixteen, is caught kissing shiftless Johnny Taylor, her grandmother swiftly marries her off to an old man with sixty acres. Refusing to compromise in spite of society's expectations, Janie endures two stifling marriages before meeting the man of her dreams, who offers not diamonds, but a packet of flowering seeds. This book is a part of my character now - that's how many times I've read it. I don't look to fiction to find heroes, but I have to admit that Janie has meant more to me than any other character. She's singing my song, somehow. And you realise the breadth of Hurston's talent when you find out how many other people feel exactly the same way' Zadie Smith ...Show more