$14.99
AUD
Category: Family & Parenting | Series: Mind Body Baby Ser.
This board book teaches little ones to clear their minds and relax. Aided by simple text and instructive illustrations, babies will learn meditation step-by-step: how to find a comfortable position, close their eyes, and take deep slow breaths. Share a quiet moment of mindfulness with the child in your life! With adorable illustrated babies and a hip design, Mind Body Baby is a perfect fit for all parents looking to connect with their little ones. ...Show more
$24.99
AUD
Category: Family & Parenting
Every child deserves to see their birth or family story reflected in books about where babies come from, and this is what Making a Baby is all about. All families start in their own special way, and every family is amazing. In this honest, accessible illustrated guide to how babies are made, young read ers can find out exactly what is needed to grow a baby, from introducing the basic building blocks of life such as sperm and eggs, to explaining the different ways that these building blocks can be put together to create a family. Working closely with a leading national LGBT organisation, this inclusive guide to Making a Baby covers sex, sperm and egg donation, IUI, IVF, surrogacy and adoption, as well as explaining how a baby grows in the womb and about different kinds of births. Written in gentle and accessible language that can be shared with younger children or read alone by confident readers, we hope this book and its charming illustrations will provide the stepping stone for every parent to have an open conversation with their child about how babies are made, and their family began. ...Show more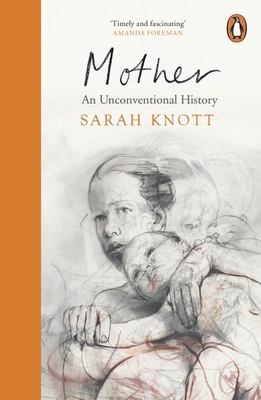 $22.99
AUD
Category: Family & Parenting
What was mothering like in the past? When acclaimed historian Sarah Knott became pregnant, she asked herself this question. But accounts of motherhood are hard to find. For centuries, historians have concerned themselves with wars, politics and revolutions, not the everyday details of carrying and cari ng for a baby. Much to do with becoming a mother, past or present, is lost or forgotten. Using the arc of her own experience, from miscarriage to the birth and early babyhood of her two children, and drawing on letters, diaries, court records and paintings, Sarah Knott explores the ever-changing experiences of maternity across the ages. From the labour pains felt by an enslaved woman to the triumphant smile of a royal mistress bearing a king's first son; from a 1950s suburban housewife to a working-class East Ender taking her baby to the factory; these lost stories of mothering create a moving depiction of an ever-changing human experience. 'A joy to read' New York Times 'Timely and fascinating' Amanda Foreman 'Utterly compelling' Financial Times 'Knott manages to combine scholarship with personal experience in a heartfelt and original way. Every mother-to-be should read it' Sunday Times 'Wonderful... This is history at its best: writing that unfolds the past and sheds light on the present' Financial Times 'A stunning book, riveting from beginning to end' Diane Atkinson, author of 'Rise Up Women!: The Remarkable Lives of the Suffragettes' ...Show more
$34.99
AUD
Category: Family & Parenting
For boys, adolescence can be a confusing minefield and parents can be bewildered as how to best guide their precious sons. Many parents wake one day to find that their beautiful little boys have grown into silent, withdrawn, sometimes angry and often unmotivated tweens and teens. Well-known Australian author, parenting and resilience educator, and 'boy champion' Maggie Dent, offers parents and guardians a compassionate and practical guidebook, packed with advice and ground-breaking techniques on how to stay calm and:- Communicate effectively and defuse conflict- 'Unstick' an unmotivated son- Teach them to cope with loss and failure, and how to recover- Help them foster healthy friendships and intimate relationships- Navigate technology and the digital world. From Boys to Men empowers parents with insight, tips and a common-sense approach to help all boys - and their families - thrive as they progress through adolescence, offering hope for their bright futures as happy, healthy men.Featuring a Foreword by Michael Gurian   ...Show more
$29.99
AUD
Category: Family & Parenting
An accessible, practical guide to preventing and managing children's allergies and improving their immune systems, from leading gastroenterologist Dr Vincent Ho.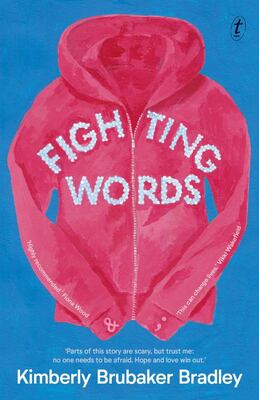 Fighting Words
by Kimberly Brubaker Bradley
$19.99
AUD
Category: Family & Parenting
"Fighting Words is raw, it is real, it is necessary, a must-read for children and their adults--a total triumph in all ways." --Holly Goldberg Sloan, New York Times bestselling author of Counting by 7s Bestselling author Kimberly Brubaker Bradley's confronting, heartbreaking, and ultimately uplifting s tory for young adults.Della can't work out why her adored older sixteen-year-old sister Suki screams in her sleep. Suki has always been Della's protector, especially after their mother went to prison and her boyfriend took the sisters in. But who has been protecting Suki?Della is in trouble at school for having a big mouth, but after she stands up to the class bully other girls rally to her cause. When Suki tries to kill herself, Della decides it's time to tell their secrets and speak out about the terrible things that happened to Suki. Bound by love and trauma, these two sisters must find their own voices before they can find their way back to each other. Based on the author's personal experience, this gripping and essential story explodes the stigma around child sexual abuse. Written from the heart, with tenderness, compassion and humour, Fighting Words is about finding the words to talk about the most difficult things in young adults' lives. "Believable and immensely appealing...At once heartbreaking and hopeful." --Kirkus (starred review) "One of the most important books ever written for kids." --Colby Sharp of Nerdy Book Club "Gripping. Life-changing. Essential." --Donna Gephart, author of Lily and Dunkin "Compassionate, truthful, and beautiful." --Elana K. Arnold, author of Damsel "I am blown away. This is a powerful, necessary book...[It] may be Kimberly Brubaker Bradley's best work yet." --Barbara Dee, author of Maybe He Just Likes You "One of the best of the year." --Betsy Bird for A Fuse #8 Production/SLJ "A book that lets [kids] know they have never been alone. And never will be." --Kat Yeh, author of The Truth About Twinkie Pie ...Show more
$35.00
AUD
Category: Family & Parenting
Dr Peter Downey knows babies and kids, and his bestselling book - now in this 25th anniversary edition - helps first-time dads prepare for what's coming their way ... with a grain of salt and a smile on their face. Fully revised and updated, he explores the joys and trials of new parenting, including: Surviving pregnancy and childbirth Nappies, breast pumps, sleep deprivation Living with a baby in your house The gear you need ... and the gear you don't Navigating the latest apps, social media and the online parenting world Lots of stuff about sex And more importantly, how to be a switched-on dad in the 21st Century New to this edition is a Foreword by Mark Scott, revised glossary of handy words new dads need to know (and some they don't), as well as updated words of wisdom from other ordinary fathers. So You're Going to Be a Dad remains the most engaging, reassuring and down-to-earth book for new dads around. ...Show more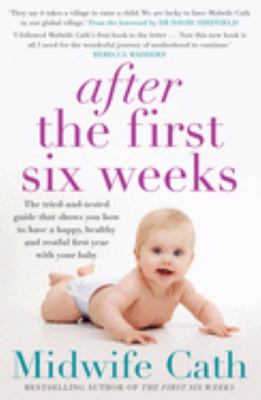 $29.99
AUD
Category: Family & Parenting | Series: CATH, MIDWIFE
Midwife Cath has delivered more than 10,000 babies over the last 40 years, but her care of mothers and babies doesn't end when they leave the hospital. She strongly believes that all families need ongoing support, particularly in their first crucial year of parenting. After the First Six Weeks is a foll ow-up to Midwife Cath's bestselling book The First Six Weeks. Week six is a major milestone for both babies and parents, and this comprehensive guidebook will provide a roadmap to 'what's next'-starting at six weeks and taking you through to the end of the first 12 months. Midwife Cath covers all the joys and challenges of your child's first year at home, focusing on such issues as breast and bottle feeding; the introduction of solids; sleep; growth and development; the importance of play; safety; and her Bath Bottle Bed (BBB) routine and how it evolves over these 12 months. Midwife Cath's invaluable experience and wisdom will help you establish routines that will ensure a healthier, happier baby and better-rested, more confident parents. ...Show more
$39.99
AUD
Category: Family & Parenting
Now you have a newbaby, what are you going to do with it?! Babies & Toddlershas you covered from your very first day with a baby. With the help of more than 30 medical and other experts, in her friendly and reassuring way, Kaz Cooke tells you everything you need to know about being a parent for the first three years. breast or bottle-feeding * crying * sleeping * coping * mum health & body image * developmental milestones * common illnesses & worries * eating * fun stuff * toilet-training * tantrums (theirs and yours) * extra stuff for dads * and much, much more. Fun, practical, and updated every year, Babies & Toddlersis full of trusted info from Kaz, just like you found in her pregnancy book, Up the Duff. ...Show more
$32.99
AUD
Category: Family & Parenting
An audiobook guide to help support women through post-partum healing on the physical, emotional, relational, and spiritual levels. This holistic audiobook guide offers practical advice to support women through postpartum healing on the physical, emotional, relational, and spiritual levels--and provides women with a roadmap to this very important transition that can last from a few months to a few years. Kimberly Ann Johnson draws from her vast professional experience as a doula, postpartum consultant, yoga teacher, body worker, and women's health care advocate, and from the healing traditions of Ayurveda, traditional Chinese medicine, and herbalism--as well as her own personal experience--to cover: * how you can prepare your body for birth; * how you can organize yourself and your household for the best possible transition to motherhood; * simple practices and home remedies to facilitate healing and restore energy; * how to strengthen relationships and aid the return to sex; * learning to exercise safely postpartum; * carrying your baby with comfort; * exploring the complex and often conflicting emotions that arise postpartum; and much more. Includes a bonus PDF with worksheets, illustrations, and recipes ...Show more
$39.99
AUD
Category: Family & Parenting
The world's favourite pregnancy book just got better.  This cover-to-cover new edition is filled with must-have information, advice, insight, and tips for a new generation of parents. With Heidi Murkoff's trademark warmth, empathy, and humour, What to Expect When You're Expecting answers every conceiva ble question expectant parents could have, including dozens of new ones based on the ever-changing pregnancy and birthing practices, and choices they face. Advice for partners is fully integrated throughout the book. What to Expect When You're Expecting has long been the go-to manual for parents-to-be around the world. With detailed week-by-week explanations of what is happening to mother and baby, and advice backed by the latest research - think preparation, diet, self-care and complications - this book reassures parents while it tackles problems and addresses issues particular to today's technological, multicultural and rapidly changing society - from the use of alternative medicine and assisted conception, to options for labour, delivery and much more. Totally revised and updated for a new generation of expectant mothers and fathers.  ...Show more