$49.99
AUD
Category: Film
The first book in twenty-five years from Jerry Seinfeld features his best work across five decades in comedy. Since his first performance at the legendary New York nightclub Catch a Rising Star as a twenty-one-year-old student in autumn of 1975, Jerry Seinfeld has written his own material and saved eve rything. 'Whenever I came up with a funny bit, whether it happened on a stage, in a conversation, or working it out on my preferred canvas - the big yellow legal pad - I kept it in one of those old-school accordion folders,' Seinfeld writes. 'So I have everything I thought was worth saving from forty-five years of hacking away at this for all I was worth.' For this book, Jerry Seinfeld has selected his favourite material, organised decade by decade. In page after hilarious page, one brilliantly crafted observation after another, readers will witness the evolution of one of the great comedians of our time and gain new insights into the thrilling but unforgiving art of writing stand-up comedy.   ...Show more
$35.00
AUD
Category: Film
Netflix cofounder Reed Hastings reveals for the first time the unorthodox culture behind one of the world's most innovative, imaginative, and successful companies. There's never before been a company like Netflix. Not only because it has led a revolution in the entertainment industries; or because it ge nerates billions of dollars in annual revenue; or even because it is watched by hundreds of millions of people in nearly 200 countries. When Reed Hastings co-founded Netflix, he developed a set of counterintuitive and radical management principles, defying all tradition and expectation, which would allow the company to reinvent itself over and over on the way to becoming one of the most loved brands in the world. Rejecting the conventional wisdom under which other companies operate, Reed set new standards, valuing people over process, emphasizing innovation over efficiency, and giving employees context, not controls. At Netflix, adequate performance gets a generous severance and hard work is irrelevant. At Netflix, you don't try to please your boss, you practice radical candor instead. At Netflix, employees never need approval, and the company always pays top of market. When Hastings and his team first devised these principles, the implications were unknown and untested, but over just a short period of time they have led to unprecedented flexibility, speed, and boldness. The culture of freedom and responsibility has allowed the company to constantly grow and change as the world, and its members' needs, have also transformed. Here for the first time, Hastings and Erin Meyer, bestselling author of The Culture Map and one of the world's most influential business thinkers, dive deep into the controversial philosophies at the heart of the Netflix psyche, which have generated results that are the envy of the business world. Drawing on hundreds of interviews with current and past Netflix employees from around the globe and never-before-told stories of trial and error from his own career, No Rules Rules is the full, fascinating, and untold story of a unique company making its mark on the world. ...Show more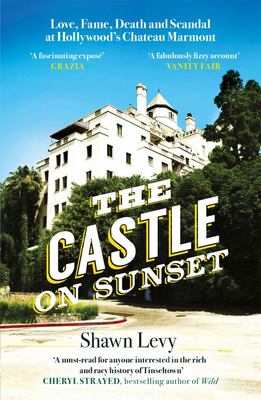 $22.99
AUD
Category: Film
For nearly ninety years, Hollywood's brightest stars have favoured the Chateau Marmont as a home away from home. Filled with deep secrets but hidden in plain sight, its evolution parallels the growth of Hollywood itself. Perched above the Sunset Strip like a fairy-tale castle, the Chateau seems to come from another world entirely. An apartment-house-turned-hotel, it has been the backdrop for generations of gossip and folklore: 1930s bombshell Jean Harlow took lovers during her third honeymoon there; director Nicholas Ray slept with his sixteen-year-old Rebel Without a Cause star Natalie Wood; Anthony Perkins and Tab Hunter met poolside and began a secret affair; Jim Morrison swung from the balconies, once nearly falling to his death; John Belushi suffered a fatal overdose in a private bungalow; Lindsay Lohan got the boot after racking up nearly $50,000 in charges in less than two months. Much of what's happened inside the Chateau's walls has eluded the public eye - until now. With wit and prowess, Shawn Levy recounts the wild parties and scandalous liaisons, creative breakthroughs and marital breakdowns, births and untimely deaths that the Chateau Marmont has given rise to. Vivid, salacious and richly informed, the book is a glittering tribute to Hollywood as seen from the suites and bungalows of its most hallowed hotel. ...Show more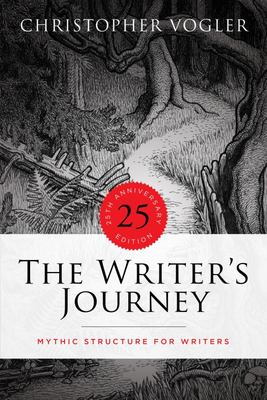 $49.99
AUD
Category: Film
Originally an influential memo Vogler wrote for Walt Disney Animation executives regarding The Lion King, The Writer's Journey details a twelve-stage, myth-inspired method that has galvanized Hollywood's treatment of cinematic storytelling. A format that once seldom deviated beyond a traditional three-a ct blueprint, Vogler's comprehensive theory of story structure and character development has met with universal acclaim, and is detailed herein using examples from myths, fairy tales, and classic movies. This book has changed the face of screenwriting worldwide over the last 25 years, and continues to do so. ...Show more
$29.99
AUD
Category: Film
In the long-awaited sequel to his surprise bestseller, Save the Cat!, author and screenwriter Blake Snyder returns to form in a fast-paced follow-up that proves why his is the most talked-about approach to screenwriting in years. In the perfect companion piece to his first book, Snyder delivers even mor e insider's information gleaned from a 20-year track record as ?one of Hollywood's most successful spec screenwriters, ? giving you the clues to write your movie. Designed for screenwriters, novelists, and movie fans, this book gives readers the key breakdowns of the 50 most instructional movies from the past 30 years. From M*A*S*H to Crash, from Alien to Saw, from 10 to Eternal Sunshine of the Spotless Mind, Snyder reveals how screenwriters who came before you tackled the same challenges you are facing with the film you want to write ? or the one you are currently working on. ...Show more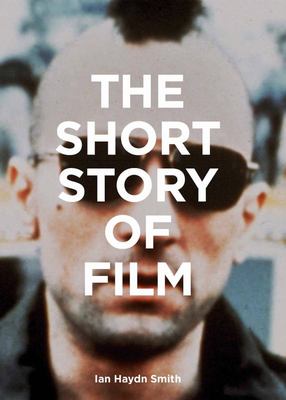 $29.99
AUD
Category: Film | Series: The\Short Story Of Ser.
The Short Story of Film is a new and innovative introduction to the art of film-making. Simply constructed, the book explores 50 key movies, from superhero blockbusters to indie darlings. The design of the book allows the reader to navigate their way around key genres, movements, and techniques with eas e. Accessible, concise, and fun to read, this pocket guide will give moviegoers a new way to enjoy their favorite films and to discover new ones to watch. ...Show more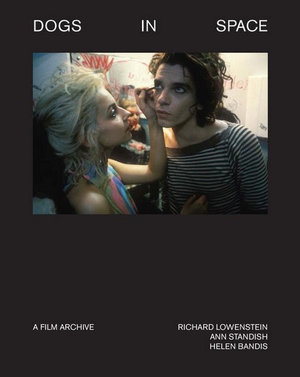 $49.99
AUD
Category: Film
There, after a night partying in Nice with INXS lead singer and rising rock star Michael Hutchence, an idea that had been percolating through years of life in a Melbourne share house, watching Countdown, punk rock gigs and friends lose it to drugs finally erupted into existence. The result was the cult film, Dogs in Space, with Hutchence in the lead role. Dogs in Space The Diaries presents for the first time the candid (and entertaining) 'shoot diary', kept by Lowenstein over the course of conceiving, funding and making the film between 1984 and 1987. The highly illustrated volume showcases never-before seen contact sheets, wardrobe polaroids and a stunning collection of images from on set and behind the scenes featuring Hutchence, Saskia Post and other cast (including Deanna Bond and a young Noah Taylor) and crew, storyboards, fragments of the shooting script and continuity logs. In addition, the book features a selection of ephemera, memorabilia - including fan mail sent to Lowenstein by Dawn Cave (Nick's Mum) - and extracts from previously inaccessible reviews and articles about the film. With energetic humour and a distinct understanding of music, fashion and Melbourne in the early 1980s this book provides rare insights into the processes involved in actually making a film. It concludes with a brief reflection from Lowenstein, fresh from completing Mystify, his searing documentary on the life of Hutchence, on what has changed in filmmaking and what hasn't over the past thirty years. ...Show more
$24.99
AUD
Category: Film
Here's what started the phenomenon: the best seller, for over 15 years, that's been used by screenwriters around the world Blake Snyder tells all in this fast, funny and candid look inside the movie business. "Save the Cat" is just one of many ironclad rules for making your ideas more marketable and you r script more satisfying, including: The four elements of every winning logline The seven immutable laws of screenplay physics The 10 genres that every movie ever made can be categorized by -- and why they're important to your script Why your Hero must serve your Idea Mastering the 15 Beats Creating the "Perfect Beast" by using The Board to map 40 scenes with conflict and emotional change How to get back on track with proven rules for script repair This ultimate insider's guide reveals the secrets that none dare admit, told by a showbiz veteran who's proven that you can sell your script if you can save the cat. ...Show more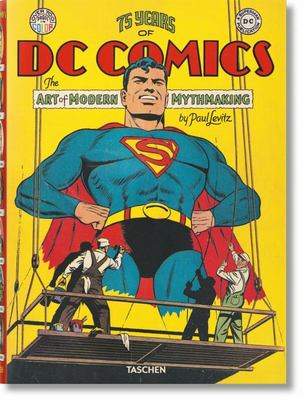 $125.00
AUD
Category: Film
The single most comprehensive book on DC Comics with more than 2,000 images—including covers, illustrations, film stills, and collectibles—and in-depth essays by DC veteran Paul Levitz. In 1935, DC Comics founder Major Malcolm Wheeler-Nicholson published New Fun No. 1- the first comic book with all-new, original material-at a time when comic books were mere repositories for the castoffs of the newspaper strips. What was initially considered to be disposable media for children was well on its way to becoming the mythology of our time - the 20th century's answer to Atlas or Zorro. More than 40,000 comic books later, TASCHEN has produced the single most comprehensive book on DC Comics. More than 2,000 images - covers and interiors, original illustrations, photographs, film stills, and collectibles - are reproduced using the latest technology to bring the story lines, the characters, and their creators to vibrant life as they've never been seen before. Telling the tales behind the tomes is 38-year DC veteran Paul Levitz, whose in-depth essays trace the company's history, from its pulp origins through to the future of digital publishing, alongside year-by-year timelines and biographies of DC legends. The original XL edition of 75 Years of DC Comics was winner of the 2011 Eisner Comic Industry Award for Best Comics-Related Book of the Year. This new edition brings you all the same DC glory in a more compact format. ...Show more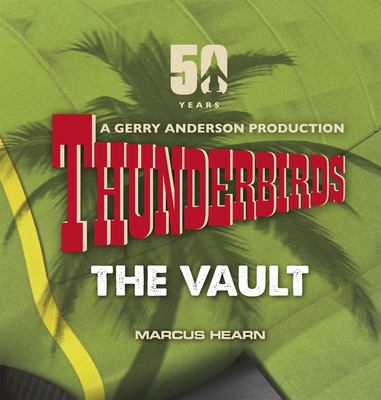 $65.00
AUD
Category: Film | Series: Thunderbirds
On 30th September 1965, International Rescue successfully completed their first assignment, and the Tracy brothers imprinted themselves on a generation of captivated children. Thirty-two episodes, many repeats, sixty territories, two feature films, three albums, numerous comics, books, toys, videos and DVDs and five decades later, Thunderbirds are still saving the world from the brink of peril. Thunderbirds: The Vault will be the first ever lavishly illustrated, definitive, beautifully packaged, presentation hardback telling the story of this enduring cult phenomenon. Packed with previously unpublished material, including prop photos, design sketches, production memos and other collectible memorabilia, plus specially commissioned photography of original 60s merchandise, and new interviews with cast and crew, it's going to be a collectors' dream and a fantastic piece of British TV history. ...Show more
$24.99
AUD
Category: Film
Are you sick of trawling through movies you don't recognise on Netflix? Sick of reading short film descriptions that sound boring? Don't know what to watch next? Let much-loved film critic David Stratton introduce you to movies that you may not have heard of, and tell you why they are worth seeing.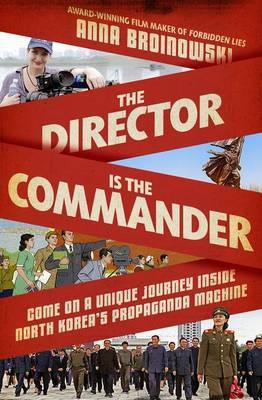 $32.99
AUD
Category: Film
'We were all propagandists; the only differences were our goals.' Looking for respite from her crumbling marriage and determined to stop a coal seam gas mine near her Sydney home, filmmaker Anna Broinowski finds wisdom and inspiration in the strangest of places: North Korea. Guided by the late Dear Lead er Kim Jong Il's manifesto The Cinema and Directing, Broinowski, in a world first, travels to Pyongyang to collaborate with North Korea's top directors, composers and movie stars to make a powerful anti-fracking propaganda film. The Director is the Commander centres around the bizarre twenty-one day shoot Broinowski did in North Korea to make her documentary, Aim High in Creation! She meets and befriends artists and apparatchiki, defectors and loyalists, and gains a new insight into the world's most secretive regime. Her adventures are set against a parallel exploration of propaganda in general: both in its ham-fisted North Korean form and its sophisticated but no less pervasive incarnation in the corporate West. Funny, multi-layered and utterly compelling, The Director is the Commander is a gripping account of an extraordinary journey inside a nation we can usually only see from the outside looking in. ...Show more