$39.99
AUD
Category: Food & Wine
Family food is generous, unfussy and demonstrates love and care. No matter what busyness the day brings, the act of setting the table and enjoying a simple meal together is comforting and ever-reassuring. Eating simply and seasonally is at the core of Julia Busuttil Nishimura's recipes. Whether it's a cooling coffee granita to start a summer's day or the comfort of a hearty baked maccheroni in darkest winter, this is the kind of food you will want to share with your loved ones throughout the year. The dishes in this book are brought to life by great ingredients. There are plenty of quick recipes and some that require more time to bubble away on the stove. Overall, they are linked by taste and pleasure, and making the most of seasonal produce. This is generous, delicious food that the whole family will love, all year round. Recipes include: Summer - Crêpes with whipped ricotta - Slow-roasted tomatoes with mint and mozzarella - Spaghetti with fennel and prawns - Apricot and berry galette Autumn - Granola with poached plums - Spiced split lentil soup with fried eggplant - Miso roast chicken - Blackberry and apple pudding Winter - Congee - Lentil and maple-roasted carrot salad - Japanese braised pork - Dark chocolate, walnut and oat cookies Spring - Tokyo-style French toast - Silverbeet and ricotta malfatti with brown butter sauce - Lamb and green bean stew - Simple butter cake with raspberries ...Show more
$29.99
AUD
Category: General Fiction
Shortlisted for the Booker Prize 2020. A searing debut novel about mothers and daughters, obsession and betrayal - for fans of Jenny Offill's Weather, Deborah Levy's Hot Milk and Diana Evans' Ordinary People. 'Taut, unsettling, ferocious' - Fatima Bhutto, author of The Runaways. 'Acerbic, full of wit and cool intelligence - every sentence is a coiled spring and each psychological portrait burns itself into the mind. I couldn't put it down' - Olivia Sudjic, author of Exposure and Sympathy. 'Crystalline, surgical, compulsively readable. An examination of toxic relationships and the ties that bind us' - Sharlene Teo, author of Pont. In her youth, Tara was wild. She abandoned her loveless marriage to join an ashram, endured a brief stint as a beggar (mostly to spite her affluent parents), and spent years chasing after a dishevelled, homeless 'artist' - all with her young child in tow. Now she is forgetting things, mixing up her maid's wages and leaving the gas on all night, and her grown-up daughter is faced with the task of caring for a woman who never cared for her. This is a love story and a story about betrayal. But not between lovers - between mother and daughter. Sharp as a blade and laced with caustic wit, Burnt Sugar unpicks the slippery cords of memory and myth that bind two women together, and hold them apart. 'Daring and deliciously dark, Burnt Sugar will keep you gripped until the very last sentence' - Zeba Talkhani, author of My Past is a Foreign Country. 'Raw, wise and cuttingly funny on love and cruelty, marriage and motherhood, art and illness, and one woman's fight for her sense of self' - Rowan Hisayo Buchanan, author of Starling Days. ...Show more
$32.99
AUD
Category: Australian Fiction
An ember storm of a novel, this is Booker Prize-winning novelist Richard Flanagan at his most moving—and astonishing—best. In a world of perennial fire and growing extinctions, Anna's aged mother is dying—if her three children would just allow it. Condemned by their pity to living she increasingly escap es through her hospital window into visions of horror and delight. When Anna's finger vanishes and a few months later her knee disappears, Anna too feels the pull of the window. She begins to see that all around her others are similarly vanishing, but no one else notices. All Anna can do is keep her mother alive. But the window keeps opening wider, taking Anna and the reader ever deeper into a strangely beautiful novel about hope and love and orange-bellied parrots.   ...Show more
$19.99
AUD
Category: Young Adult
Schoolies week: that strange in-between time when teenagers move from school into the adult world. It's a week when anything is possible, and everything can change.Grace is questioning everything she thought about herself, and has opted not to join her clique of judgemental friends for schoolies, instea d tagging along with her brother Casper and his friends. Casper, an artist, is trying to create the perfect artwork for his uni application folio. Overachieving, anxiety-ridden Noah is reeling from a catastrophe that might have ruined his ATAR result. And Elsie is just trying to figure out how to hold their friendship group together.On the first night of the trip, they meet Sierra, a mysterious girl with silver-grey hair and a magnetic personality. All of them are drawn to her for different reasons, and she persuades them to abandon the cliched schoolies experience in favour of camping with her on a remote, uninhabited island. On that island, each of them will find answers to their questions. But what does Sierra want from them? An empathetic and suspenseful coming-of-age story from the author of All That Impossible Space. ...Show more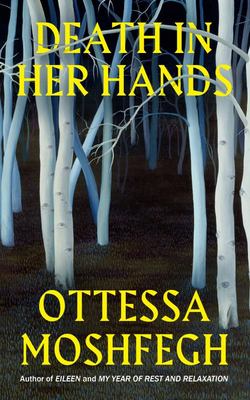 $29.99
AUD
Category: General Fiction
From the Booker-shortlisted author of Eileen, a novel of haunting metaphysical suspense While on her daily walk with her dog in the nearby woods, our protagonist comes across a note, handwritten and carefully pinned to the ground with stones. Her name was Magda. Nobody will ever know who killed her. It wasn't me. Here is her dead body. Shaky even on her best days, she is also alone, and new to this area, having moved here from her long-time home after the death of her husband, and now deeply alarmed. Her brooding about the note grows quickly into a full-blown obsession, as she explores multiple theories about who Magda was and how she met her fate. Her suppositions begin to find echoes in the real world, and the fog of mystery starts to form into a concrete and menacing shape. But is there either a more innocent explanation for all this, or a much more sinister one - one that strikes closer to home? In this triumphant blend of horror, suspense, and pitch-black comedy, we must decide whether the stories we tell ourselves guide us closer to the truth or keep us further from it.   ...Show more
$32.99
AUD
Category: Biography & Memoir
A beautiful, intimate and inspiring investigation into how we can find and nurture within ourselves that essential quality of internal happiness - the 'light within' that Julia Baird calls 'phosphorescence' - which will sustain us even through the darkest times. Over the last decade, we have become bet ter at knowing what brings us contentment, well-being and joy. We know, for example, that there are a few core truths to science of happiness. We know that being kind and altruistic makes us happy, that turning off devices, talking to people, forging relationships, living with meaning and delving into the concerns of others offer our best chance at achieving happiness. But how do we retain happiness? It often slips out of our hands as quickly as we find it. So, when we are exposed to, or learn, good things, how do we continue to burn with them?And more than that, when our world goes dark, when we're overwhelmed by illness or heartbreak, loss or pain, how do we survive, stay alive or even bloom? In the muck and grit of a daily existence full of disappointments and a disturbing lack of control over many of the things that matter most - finite relationships, fragile health, fraying economies, a planet in peril - how do we find, nurture and carry our own inner, living light - a light to ward off the darkness? Absorbing, achingly beautiful, inspiring and deeply moving, Julia Baird has written exactly the book we need for these times. ...Show more
$29.99
AUD
Category: General Fiction
The New York Times-bestselling, National Book Award-winning author of The Friend brings her singular voice to a story about the meaning of life and death, and the value of companionship. A woman describes a series of encounters she has with various people in the ordinary course of her life: an ex she r uns into by chance at a public forum, an Airbnb owner unsure how to interact with her guests, a stranger who seeks help comforting his elderly mother, a friend of her youth now hospitalized with terminal cancer. In each of these people the woman finds a common need: the urge to talk about themselves and to have an audience to their experiences. The narrator orchestrates this chorus of voices for the most part as a passive listener, until one of them makes an extraordinary request, drawing her into an intense and transformative experience of her own. In What Are You Going Through, Nunez brings wisdom, humor, and insight to a novel about human connection and the changing nature of relationships in our times. A surprising story about empathy and the unusual ways one person can help another through hardship, her book offers a moving and provocative portrait of the way we live now.   ...Show more
$32.99
AUD
Category: Crime & Thriller | Series: Cormac Reilly Ser.
The heart-stopping new book in the Cormac Reilly series, by the bestselling author of The Ruin and The Scholar. When Peter Fisher is called to the scene of a supposed prank call, his annoyance turns to terror when he realises this is no joke. A young boy says he witnessed a little girl being bundled int o the boot of a car, and Peter believes him. DI Cormac Reilly and Peter search frantically for answers, but find obstacles put in their way by the one person who should be helping them: Superintendent Bryan Murphy. Frustrated and severely short-staffed, Peter and Cormac are pushed to breaking point, resulting in a fatal mistake. Cormac is suspended from duty and Peter is banished to a tiny town on the West Coast of Ireland, where's he's tasked with doing the paperwork in a murder investigation that's supposed to have been resolved. But something isn't adding up, including the mysterious appearance of a young woman and her nine-year-old daughter, who hasn't spoke a word in months . . .   ...Show more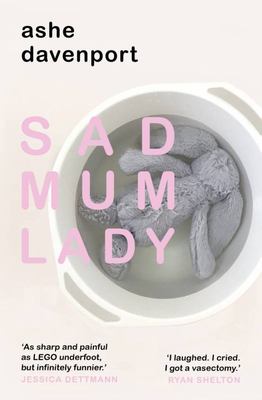 $29.99
AUD
Category: Culture & Society
If David Sedaris and Sheila Heti had a baby... well, there'd be a lot to unpack there. But the ensuing stories would be brutal and hilarious and endlessly readable. And they'd look a bit like Sad Mum Lady. If people knew how bad this was,' I said to a friend two weeks after the birth, nipples flashing red like emergency lights under my dressing-gown, 'they would be sterilised on their thirteenth birthdays.'It sometimes feels like there's a rule for parents: if you're going to say anything mildly unhappy about parenting, you must also be at pains to stress that it is all worth it. What joy! What wonder! How lucky we are!But then there's the crying. And the body horror. The tearing and the leaking. And the crippling isolation. And the sleep deprivation. And somehow a dead rat in the cubbyhouse and the endless judgement of peers and neighbours and the internet. But fear not. Ashe Davenport is here. And she's not afraid to say it's fucked.Unapologetic and frank, Sad Mum Lady navigates the joys of motherhood in ways that will be familiar, hilarious and essential reading for parents and non-parents alike. Savage, true and deeply relatable - finally, a book that resists the sanitised, acceptable face of parenting. You might not feel better, but at least you'll feel less alone. ...Show more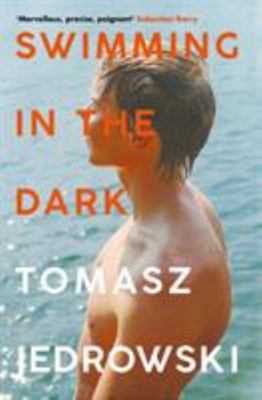 $29.99
AUD
Category: Fiction
Poland, 1980. Anxious, disillusioned Ludwik Glowacki, soon to graduate university, has been sent along with the rest of his class to an agricultural camp. Here he meets Janusz - and together, they spend a dreamlike summer swimming in secluded lakes, reading forbidden books - and falling in love. But wit h summer over, the two are sent back to Warsaw, and to the harsh realities of life under the Party. Exiled from paradise, Ludwik and Janusz must decide how they will survive; and in their different choices, find themselves torn apart. Swimming in the Dark is an unforgettable debut about youth, love, and loss - and the sacrifices we make to live lives with meaning. ...Show more
$39.99
AUD
Category: Poetry
Paul Kelly's songs are steeped in poetry. And now he has gathered from around the world the poems he loves - poems that have inspired and challenged him over the years, a number of which he has set to music. This wide-ranging and deeply moving anthology combines the ancient and the modern, the hallowed and the profane, the famous and the little known, to speak to two of literature's great themes that have proven so powerful in his music- love and death - plus everything in between. Here are poems by Yehuda Amichai, W.H. Auden, Tusiata Avia, Hera Lindsay Bird, William Blake, Bertolt Brecht, Constantine Cavafy, Alison Croggon, Mahmoud Darwish, Emily Dickinson, John Donne, Ali Cobby Eckermann, James Fenton, Thomas Hardy, Kevin Hart, Gwen Harwood, Seamus Heaney, Philip Hodgins, Homer, Gerard Manley Hopkins, Langston Hughes, John Keats, Ono No Komachi, Maxine Kumin, Philip Larkin, Li-Young Lee, Norman MacCaig, Paula Meehan, Czeslaw Milosz, Les Murray, Pablo Neruda, Sharon Olds, Ovid, Sylvia Plath, Dorothy Porter, Rumi, Anne Sexton, William Shakespeare, Izumi Shikibu, Warsan Shire, Kenneth Slessor, Wislawa Szymborska, Maire Mhac an tSaoi, Ko Un, Walt Whitman, Judith Wright, W.B. Yeats and many more. ...Show more
$19.99
AUD
Category: Biography & Memoir | Series: Living Autobiography Ser.
Longlisted for the 2019 Andrew Carnegie Medal for Excellence in Nonfiction From the twice-Booker-shortlisted author comes a witty and audacious examination of writing and womanhood "Life falls apart. We try to get a grip. We try to hold it together. And then we realize that we don't want to hold it toge ther." Crystalline, witty and audacious, The Cost of Living addresses itself to the dual experiences of writing and of womanhood, examining what is essential in each. Following the acclaimed Things I Don't Want to Know, which reflected deeply on the nature of gender politics and a life in letters, The Cost of Living returns to the same subject and to the same life, to find a writer in radical flux. If a woman dismantles her life, expands it and puts it back together in a new shape, how might she describe this new composition? "Words have to open the mind. When words close the mind you can be sure that someone has been reduced to nothingness."      In this elegiac second instalment of her "living autobiography", Deborah Levy considers what it means to live with value and meaning and pleasure. The Cost of Living is a vital and astonishing testimony, as distinctive, wide-ranging and original as Levy's acclaimed novels. ...Show more