The Big Book of Blooms
by Yuval Zommer; Elisa Biondi; Scott Taylor; Barbara Taylor
$24.99
AUD
Category: Non-Fiction
In The Big Book of Blooms, the next installment in the wildly successful Big Book series, Yuval Zommer's charming illustrations bring to life some of the most colorful, flamboyant, and unusual flowers from across the globe. In the opening pages, readers will learn all about botany, including how to rec ognize different types of flowers. Subsequent pages illustrate the various habitats that are home to flora such as pitcher plants, the giant water lily, and the weirdly wonderful corpse flower. Readers will discover which flowers are endangered and why some blooms are fragrant or colorful, not to mention grisly details about carnivorous and poisonous flowers. This title pairs picture-book charm and concise, informative text to create a beautiful book for children to return to. Zommer's quirky illustrations appeal to young readers, who will relish these fun and amazing facts about the world's most exciting plants. ...Show more
$9.99
AUD
Category: Non-Fiction
   An adorable and informative picture book about mummy animals and their babies from the author of The Baby Animal Book and 101 Collective Nouns. Did you know that a mother peacock is called a peahen and a baby peacock is called a peachick?The Mummy Animal Book is an adorable and informative picture book about mummy animals and their babies that is perfect for Mother's Day, from the author of the CBCA Notable The Baby Animal Book. ...Show more
Pop-Up Volcano
by Fleur Daugey, Bernard Duisit
$35.00
AUD
Category: Non-Fiction
Have you ever wondered how volcanoes are formed? Did you know that there are different types of eruptions? Pop-Up Volcano! tells you everything you've always wanted to know about volcanoes with fact-packed text--and pop-ups! Discover the science behind volcanic eruptions; what happens when magma meets w ater; the kinds of creatures that make their homes next to these mountains of fire; and what the Hawaiian goddess Pele has to do with all of this.This fascinating book features detailed illustrations and stunning paper engineering for amateur volcanologists and nature lovers. Readers will delve deep beneath the surface of our planet, witnessing some of the most devastating moments in recorded history, including a mysterious volcanic eruption that occurred during the Middle Ages and the eruption of Mount Vesuvius outside Pompeii almost two thousand years ago. ...Show more
$19.99
AUD
Category: Non-Fiction
An accessible and reassuring picture book that teaches children what they need to know about bushfires so they can understand what's happening and be smart and prepared, not scared. Australia is a big country with all sorts of weather. And sometimes extreme weather like bushfires. Bushfires can make a r eal mess of things. The air fills with smoke. The skies turn red. Ash falls. Precious things burn. But we don't need to be scared, we just need to know all about bushfires and prepare for them. This book will help you understand what causes bushfires, introduce you to all the clever people who are keeping an eye on them, and teach you how to be prepared and not scared. A practical and reassuring book for children to help them understand bushfires and what action they can take to feel less anxious and more prepared as Australia faces longer and more intense bushfire seasons. ...Show more
$17.99
AUD
Category: Non-Fiction
Am I my body? Am I my mind? Who am I? Take a trip into deepest inner space to answer one of life's biggest questions. This is a book for anyone who has ever paused to wonder exactly who is wondering.
$14.99
AUD
Category: Non-Fiction | Series: Extraordinary Lives
The story of a man whose music changed the world. Farrokh Bulsara was a young boy who loved music and was known for being quiet and kind, even when people made fun of his unusual teeth. Farrokh grew up to be Freddie Mercury, an incredible musician who could command audiences with his charisma and tale nt, and who would one day say that those teeth were the very reason he was able to sing with such amazing range. From his childhood in Zanzibar to the formation of rock band Queen, to their record-breaking Live Aid performance, discover the journey Freddie Mercury took to becoming one of the world's most influential musicians. Collect them all! Packed full of incredible stories, fantastic facts and dynamic illustrations, Extraordinary Lives shines a light on important modern and historical figures from all over the world. The Extraordinary Life of Michelle Obama The Extraordinary Life of Malala Yousafzai The Extraordinary Life of Anne Frank The Extraordinary Life of Mahatma Gandhi The Extraordinary Life of Alan Turing The Extraordinary Life of Serena Williams The Extraordinary Life of Greta Thunberg ...Show more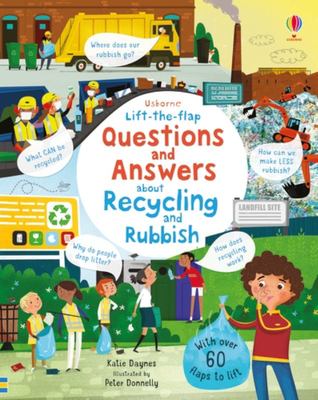 $19.99
AUD
Category: Non-Fiction | Series: Lift the Flap Questions and Answers
A fabulous overview of what happens to our waste, from stinking problems and hi-tech sorting systems to the importance of producing less rubbish in the first place. Includes top tips on how we can reduce and re-use. Humorous artwork by award-winning illustrator Peter Donnelly. The Q&A format gives punchy, bite-sized facts that kids love. Covers a hugely important environmental topic in a fun, non-preachy way. ...Show more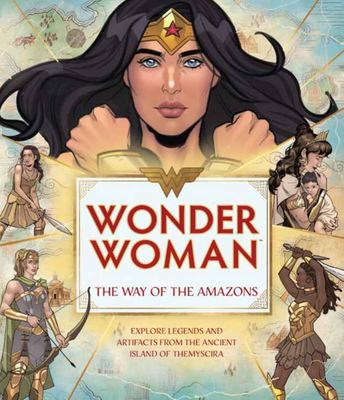 $32.99
AUD
Category: Non-Fiction
Explore the mysteries of Wonder Woman's ancient homeland and follow her journey into the modern world with this engaging interactive history of the Amazons.   Herewith lie the secrets of Themyscira, the home of the Amazon Warriors and their princess, Diana.   When Wonder Woman left paradise to journ ey to the modern world, she brought with her reproductions of the secret archives of her homeland of Themyscira. Wonder Woman: The Way of the Amazons is a fascinating collection of history and artifacts from Diana's homeland, which unlocks the mysteries of the Amazons and their hidden island with stunning original illustrations, and wondrous special features including pages that open up, removable treasures, and more. Get a rare glimpse into Amazon traditions and explore their lush and beautiful home, including the exotic bestiary of mythical creatures, kangas, and more. Then follow Diana as she shares her personal tale of entering the modern world and grow from a young Amazon Princess to become Wonder Woman. ...Show more
$19.99
AUD
Category: Non-Fiction | Series: Little People, Big Dreams
Part of the critically acclaimed Little People, BIG DREAMS series, Greta Thunberg tells the inspiring true story of the environmental activist.  When young Greta learned of the climate crisis she stopped talking. She couldn't understand why people in power were not doing anything to save our Earth. One day she started striking from school in her 'School Strike for Climate'. Soon, lots more young people joined her in a global movement that shook adults and politicians alike. She had found her voice and uses it to inspire humans to action with her powerful message: "No one is too small to make a difference." This inspiring book features stylish and quirky illustrations and extra facts at the back, including a biographical timeline with historical photos and a detailed profile of the architect's life. Little People, BIG DREAMS is a bestselling series of books and educational games that explore the lives of outstanding people, from designers and artists to scientists and activists. All of them achieved incredible things, yet each began life as a child with a dream. Inspire the next generation of outstanding people who will change the world with Little People, BIG DREAMS! ...Show more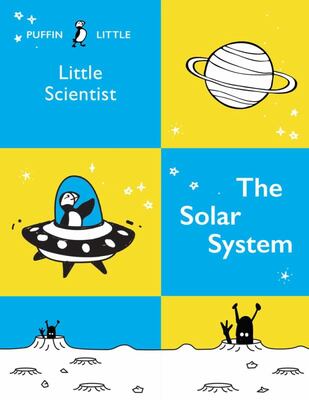 $12.99
AUD
Category: Non-Fiction
Just because we're LITTLE doesn't mean we can't learn BIG facts. Have you ever wondered how long it takes Neptune to orbit the Sun? If you're a Little Scientist who is curious about the solar system, you're about to go on a SUPER SPACE ADVENTURE with Puffin Little!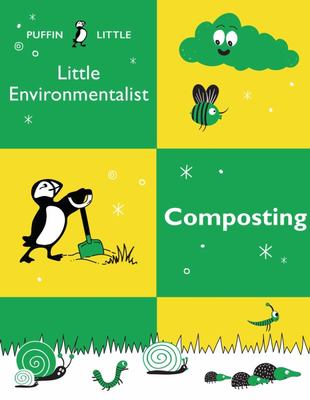 $12.99
AUD
Category: Non-Fiction
Just because we're LITTLE doesn't mean we can't learn BIG facts. Have you ever wondered how you could help save the planet? If you're a Little Environmentalist who is curious about composting, you're about to DELVE INTO THE DIRT with Puffin Little!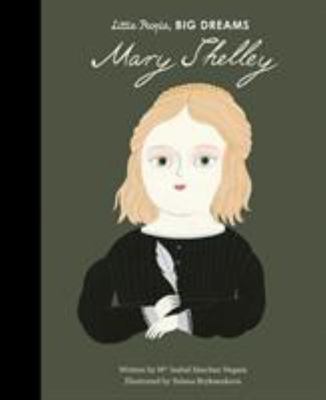 $19.99
AUD
Category: Non-Fiction | Series: Little People, Big Dreams
New in the critically acclaimed Little People, BIG DREAMS series, discover the incredible life of Mary Shelley, the English novelist and creator of Frankenstein. When Mary Shelley was a little girl, she used to write stories beneath the trees in her garden. As an adult, Mary was inspired by this same i magination to create a ghost story, which became the famous novel: Frankenstein. This gripping book features stylish and quirky illustrations and extra facts at the back, including a biographical timeline with historical photos and a detailed profile of the novelist's life. Little People, BIG DREAMS is a best-selling series of books and educational games that explore the lives of outstanding people, from designers and artists to scientists and activists. All of them achieved incredible things, yet each began life as a child with a dream. This empowering series offers inspiring messages to children of all ages, in a range of formats. The board books are told in simple sentences, perfect for reading aloud to babies and toddlers. The hardcover versions present expanded stories for beginning readers. Boxed gift sets allow you to collect a selection of the books by theme. Paper dolls, learning cards, matching games, and other fun learning tools provide even more ways to make the lives of these role models accessible to children. Inspire the next generation of outstanding people who will change the world with Little People, BIG DREAMS! ...Show more